German Aerospace Center (DLR)
DLR is the national aeronautics and space research centre of the Federal Republic of Germany. Its extensive research and development work in aeronautics, space, energy, transport and security is integrated into national and international cooperative ventures. In addition to its own research, as Germany's space agency, DLR has been given responsibility by the federal government for the planning and implementation of the German space programme. DLR is also the umbrella organisation for the nation's largest project execution organisation.
DLR has approximately 7400 employees at 16 locations in Germany: Cologne (headquarters), Augsburg, Berlin, Bonn, Braunschweig, Bremen, Goettingen, Hamburg, Juelich, Lampoldshausen, Neustrelitz, Oberpfaffenhofen, Stade, Stuttgart, Trauen, and Weilheim. DLR also has offices in Brussels, Paris, Tokyo and Washington D.C.
DLR's mission comprises the exploration of Earth and the Solar System and research for protecting the environment. This includes the development of environment-friendly technologies for energy supply and future mobility, as well as for communications and security. DLR's research portfolio ranges from fundamental research to the development of products for tomorrow. In this way, DLR contributes the scientific and technical expertise that it has acquired to the enhancement of Germany as a location for industry and technology. DLR operates major research facilities for its own projects and as a service for clients and partners. It also fosters the development of the next generation of researchers, provides expert advisory services to government and is a driving force in the regions where its facilities are located.
http://www.dlr.de/
---
Helmholtz Association

The Helmholtz Association contributes to solving major challenges facing society, science and the economy with top scientific achievements in six research fields: Energy; Earth and Environment; Health; Key Technologies; Structure of Matter; and Aeronautics, Space and Transport. With almost 34,000 employees in 18 research centres and an annual budget of approximately €3.4 billion, the Helmholtz Association is Germany's largest scientific organisation. Its work follows in the tradition of the great natural scientist Hermann von Helmholtz (1821-1894).
http://www.helmholtz.de/
---
ESA Business Incubation Centre (BIC) Bavaria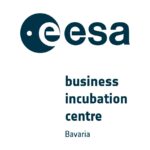 Innovation and Incubation in the Commercial Use of Aerospace Technologies and/or Infrastructure. Along with its local partners, the ESA Business Incubation Centre (BIC) Bavaria – which is operated by Anwendungszentrum GmbH Oberpfaffenhofen (AZO) – supports the foundation of companies whose business models are based on the use of aerospace technologies or infrastructure for products in other areas of the economy. The entrepreneurs behind these companies can choose from three incubation locations in Bavaria: Oberpfaffenhofen, Nürnberg, or Berchtesgadener Land. Through the programme, start-ups receive both financial assistance and technical support and expertise from local partners. They also benefit from individual coaching services and networking activities at their facility's founder centre. So far, the programme has aided companies from a wide range of industries, including automotive, sport, Earth observation, robotics and mechatronics, agriculture, and satellite navigation and communication.
ESA BIC Bavaria is part of the Europe-wide entrepreneurial programme coordinated by the Technology Transfer Programme Office (TTPO) of the European Space Agency (ESA).
http://www.esa-bic.de
Partners:
European Space Agency (ESA), Bavarian Ministry of Economic Affairs, Infrastructure, Transport and Technology, German Aerospace Center (DLR), Fraunhofer Institute of Integrated Circuits IIS, Economic Development Corporation Berchtesgadener Land mbH, Kreissparkasse München Starnberg Ebersberg, Sparkasse Nürnberg, Sparkasse Berchtesgadener Land